Attractive Web Design & Packages
My web design packages use cutting-edge web design technology to deliver an experience your users will love. I build every website with your customers point of view in mind. I know that it only takes 5 seconds for users to decide whether or not to trust a website and that your web design is the deciding factor. I will assess your business, your customers, and develop a design that delivers results.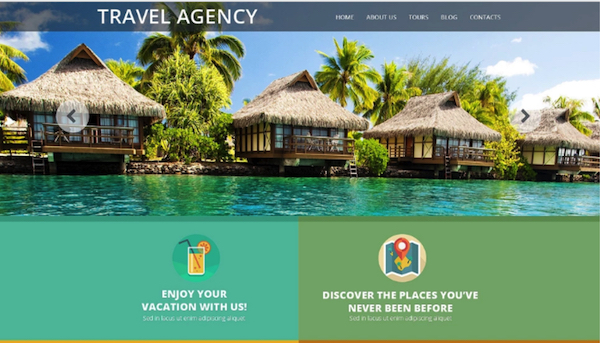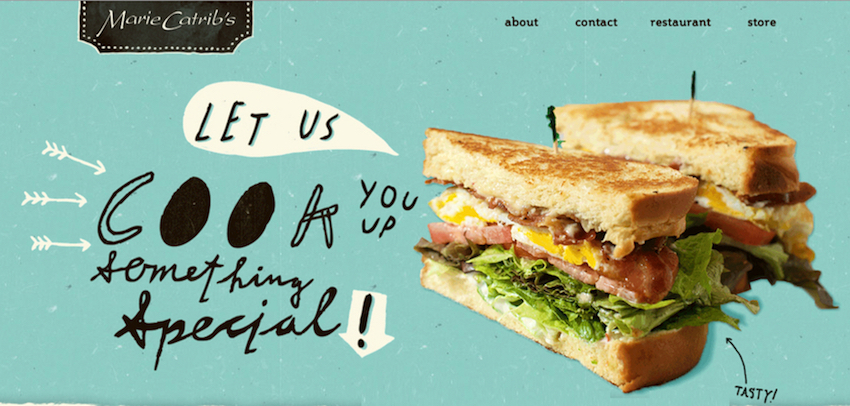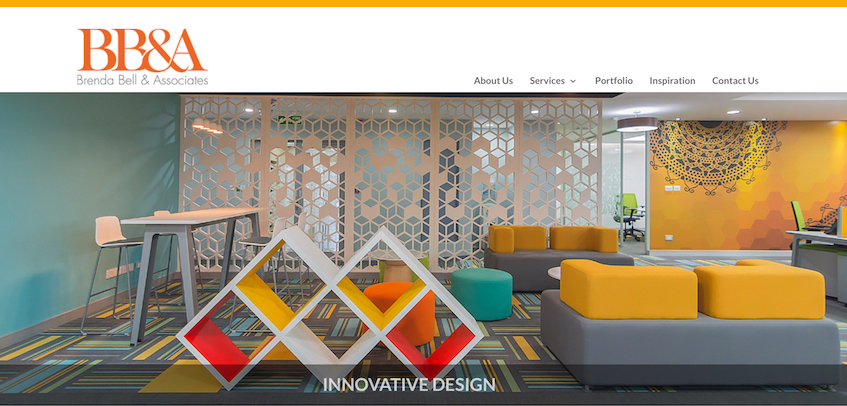 My Web Design Services help your business grow:
I deliver a website experience your visitors will love:
94% of consumers view website design as the reason they trust or reject a website. If your visitors do not trust you, they will not do business with you. I will develop a website that builds credibility and helps your business stand out using the latest design technology.
I make your website responsive:
More than half of all Internet activity is on mobile devices. Your website should be responsive and able to adapt to any device, regardless of size. I will make your website responsive across all devices, including mobile phones, tablets, and desktop computers.
I deliver an awesome user-experience:
I make it easy for website users to navigate through your website. If it is too difficult for your users to get what they want, you will have high bounce rates and low conversions. I will make your website user-friendly by organizing your site's menu structure, and adding CTAs on pages throughout your website. This will make it easy for your visitors to find what they are looking for.
Mobile Web Design & Packages
My web design packages include only responsive designs. This means that your website will be fully accessible via mobile, tablet, and desktop devices and will look great. Over 50% of online users are accessing the Internet through mobile devices. It is very important for your website to be fully functional on the devices your users are using. I will help you accomplish this.
Conversion-Ready Is Important
Everything I create is designed with your end-goal in mind, conversions. Your web design will be packed with many marketing perks to help you convert your visitors into sales. These perks include making your website SEO-friendly, high-speed, and organized with call-to-actions to help you guide visitors through your website. Not only will your web design be attractive, but it will follow proven guidelines to effectively generate buzz for your business on the web.
Is Your Website Producing Meaningful Conversations?
Ready to discuss your conversation rates?
Let's Talk
#1: Learn your business and design preferences
You will work directly with me to build your website. To understand your website needs and preferences, we will have a phone, video or email meeting to discuss your business, its needs, all the features you want to be integrated on your website, costs and project completion time.
#2: Setup website hosting and choose website platform
I will need access to your hosting account to to design your website. If you do not have one, I recommend using Godaddy or Bluehost. Once you provide me with access, I will start developing your website on WordPress.
#3: Develop a rough draft of your website
After gathering all the needed information and assets I will create  a rough draft of your website. Upon completion, I will submit the rough draft to you to revise. I will give you an opportunity to review the draft and develop a list of edits. Once received, I will make the changes and complete your website design.
#4: Launch the live version of your website
Once you approve the website design, I will launch the live version of it. I will move it from the temporary location and place the website on your primary domain. Now, you can reap the benefits of a new website and enjoy a better user experience!
#5: Maintain the website
Some of my clients have the time and general knowledge to maintain their website. Some of them do not. I offer website maintenance plans to assist you with routine updates and security of your website. Whether you need us on an "as needed" or monthly basis, I will be here to support you.
How will you build a website that fits my brand?
I will thoroughly assess your needs and preferences in a website design meeting. Meetings can be done via phone, video or email. This is where you will be able to describe the type of website you want. You will also be able to provide me with examples of websites you like. I will use this information, and my own creativity, to develop a website you'll like.
How long will it take?
It normally takes me 8-14 days to deliver your website if it is less than 10 pages. This time starts after I have received everything needed to start your website.
What if I don't like my website?
Once the site is developed, I will send you a rough draft of the site. You will be able to compile a list of edits and I will make them for you. I will go through your website with you to make sure you are happy with what I deliver.
What platform do you build websites on?
I build all websites on WordPress. It is one of the best platforms to build a website on today. This is because it is packed with plugins and additional features that provide more customization than other platforms provide. It is also easy to maintain on your own.
Do you offer a design contract?
Yes, I offer a simple web design contract via email. The contract outlines the scope of the project, payment schedules, special features and project deadline.
Do you also maintain websites?
Yes, I can maintain your website. You can use us on an "as needed" basis or use our "unlimited" website maintenance plan. My unlimited website maintenance plan includes unlimited changes to your website, security, routine backups, and more. For more information on this, please contact me.
What I will need from you
What do you need to develop the site?
I would need access to your hosting account, domain name, logo files, and any content that would like to have on your website. Once I have this, I will be able to happily get started and design your website to your expectations.
What is website hosting?
Website hosting is the technology that makes websites accessible via the Internet. Without website hosting, users will not be able to view your website. I can guide you through your options and help you select the best hosting for your business needs.
What company do you recommend for hosting?
I recommend using GoDaddy or Bluehost.com. They have shared hosting plans that cost about $60-$70 per year. It may also include a free domain. Godaddy also has amazing 24 hour customer service!
What if I don't have a logo?
If you don't have a logo, you will need one before building the site. I also do stunning logo designs and complete branding packages.
Do you or I write the copy for my website?
It is your choice. In most cases, my clients will provide me with the copy or an outline of what they would like. However, for an additional fee, I can write the copy for your website.
Do I provide you with images for my website?
If you have images, I can incorporate them on your website. If not, I can use high-resolution stock images that reflect your brand. Most of my clients have at least some images. Image sizing is very important when it comes to web design. Not every image can be used just anywhere on a website. I can help guide you through the needed image sizes for your website.
Featured Website
This modern and stunning design was done in WordPress. Created for a luxury spa and salon at the Marriott on the beautiful island of Kauai, HI
Beauty eCommerce | Shopify
Organic Med Spa | WordPress
Fashion eCommerce | Shopify
Online School | WordPress / Sensei
Food Truck Website | WordPress
Actress Website | WordPress
Online School | WordPress / Learndash
Interior Design Website | WordPress
Photography Studio | Squarespace
Beauty eCommerce | Custom Shopify
Celebrity Event Website | WordPress
Are You Ready To Start Your Great Web Design Project?
Let's see what your future has in store for you and your business!
Get Started Here
✓ Fast turnaround
Get your website fast. I work fast, efficiently and have an eye for detail. You won't be waiting in line or wondering where I am at on your project.
✓ Save money
Don't let someone over-charge you for your website. I will help you stay lean with your budget and get an even better website.
✓ Marketing needs
I develop websites that start with your end goal in mind, the conversions, and your advertising efforts are more likely to drive optimal results.